Thinking Through Excavations on your Property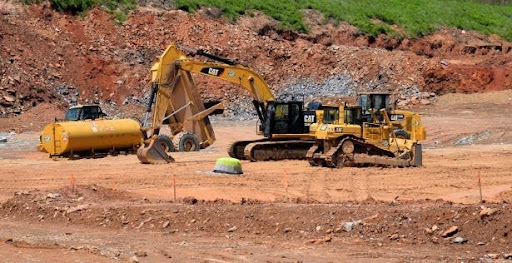 There are a lot of different projects related to your property that are stressful, confusing and can ultimately become chores that you no longer want to follow through on. We're sure that the readers of the TFR Construction blog are familiar with these and probably nodding their heads as they scroll through this post. Hey, we get it. Many of us on the TFR Construction team are homeowners, or we're aiming to be in the near future. Even if we're not, we've heard all of the cautionary tales about what, whom and where to avoid, which can make you even more averse to buying your own home – or even renovating it.
Well… we think that you're most likely working with the wrong company or individual contractor. This is a very important relationship and we've seen them go sour in all sorts of different ways. Most specifically, you need to know exactly what you're getting into. We're not just talking about a statement of work, we're talking about a company or an individual who is ready to not only accomplish the work that you've requested, but also be along for journey. For the questions, for the comments, for the changes – but just as importantly, for the context of what and how the work is being done in relation to the industry.
The TFR Construction company has seen a very heavy focus recently on excavation and we've also seen all sorts of questions. We want to reinforce the message that this is something that we're very prolific in – be it whether we work on your property or simply answer any questions that you have.
Some people, and many of our blog readers are unfamiliar with exactly what excavation is, when it comes to your property. And others say, "don't you just do fences and gates?" We'll answer the second, first. No, is the short answer. Our business may have started that way, decades ago, but has since evolved into a business that simply has the objectives of keeping your home safe and comfortable. And that can mean multiple different things. One of those, is excavating land – most likely to make way for your next project… and that might be a gate or a fence. Read on for more information:
Let's start with excavation 101. What exactly is it? Are you simply digging up dirt? Is there a science to it? Believe us, the TFR Construction team members have all probably thought the same thing at one time or another. And in part, it's true. Here's the dictionary definition, courtesy of the always wonderful Wikipedia:
"In archaeology, excavation is the exposure, processing and recording of archaeological remains. An excavation site or "dig" is the area being studied. These locations range from one to several areas at a time during a project and can be conducted over a few weeks to several years.
Excavation involves the recovery of several types of data from a site. This data includes artifacts (portable objects made or modified by humans), features (non-portable modifications to the site itself such as post molds, burials, and hearths), ecofacts (evidence of human activity through organic remains such as animal bones, pollen, or charcoal), and archaeological context (relationships among the other types of data). 
Before excavating, the presence or absence of archaeological remains can often be suggested by, non-intrusive remote sensing, such as ground-penetrating radar. Basic information about the development of the site may be drawn from this work, but to understand finer details of a site, excavation via augering can be used.
During excavation, archaeologists often use stratigraphic excavation to remove phases of the site one layer at a time. This keeps the timeline of the material remains consistent with one another. This is done usually though mechanical means where artifacts can be spot dated and processed through methods such as sieving or flotation. Afterwards, digital methods are then used record the excavation process and its results. Ideally, data from the excavation should suffice to reconstruct the site completely in three-dimensional space."
That's a great grounding (pun intended) in what excavation is, and in general – it's correct, in relation to your homes. For us at TFR Construction, it's a little bit more than that.
We want to ensure that the land on which any component of your property – fencing and gates included – is properly prepared for the work ahead. We've seen too many examples of properties where third parties have come in and thought that the land was ready for whatever project you have in mind. That's not the way the TFR Construction team works – it never has been, and it never will be. We do our homework. We look at the sort of soil on which your current or prospective home is being built on. We take measurements and bring in the experts. Only then, can we properly make a recommendation about how to advance whatever you have in mind.
As we mentioned earlier, yes – we are the experts in fences and gates. But the TFR Construction team is so much more than that. Much of the excavation work that we do has to do with projects like sport courts or retaining walls, or even rubbish removal. You can learn more about these here.
All of these are huge value adds to your property and you need to make sure that they're done properly. Otherwise, down the line, you can actually see a decrease in your property value and potentially even costs that you didn't see coming, as you try to determine a solution. We will say, that with all of these, there is one easy solution. And you've probably guessed it already. Yep, you should call, or email, or even visit the TFR Construction team. We're here to answer all of the questions that you have, and we promise that we will always be both transparent and supportive in any guidance that we give. We look forward to hearing from you soon.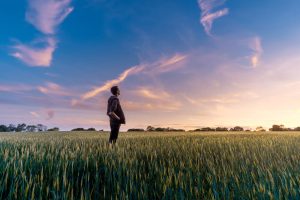 Selecting the proper parcel of land might be challenging but approaching the task with the correct knowledge makes it worthwhile.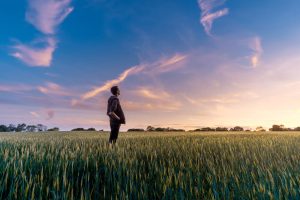 Selecting the proper parcel of land might be challenging but approaching the task with the correct knowledge makes it worthwhile.