How Sleeper Retaining Walls Can Help with Property Water Drainage Systems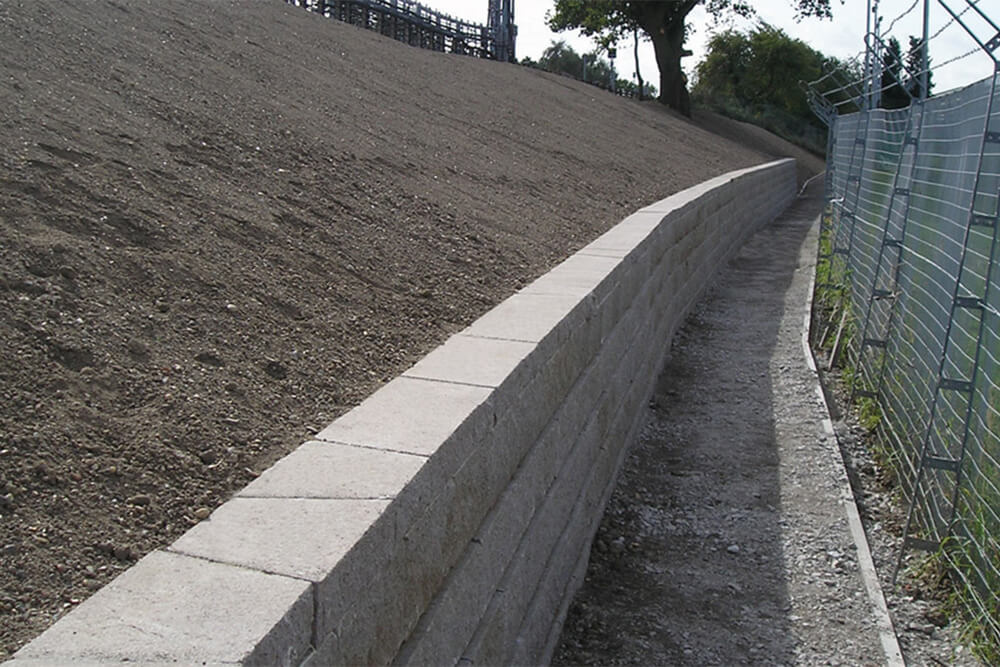 If you have a slope on your property, close to your home, you know how accumulated water and the debris it carries can deposit around the foundation. Water damage and soil erosion are the most common issues with poorly directed water systems and can lead to costly repairs or irreversible damage.
One of the best and simplest ways to manage the flooding water during rain pours is to add a sleeper retaining wall to your yard. Retaining walls hold a wedge of soil in a slope and help redirect water to the sewer system instead of letting it find its way to the yard or the house foundation.
In this blog post, we take a closer look at why retaining walls can be a fantastic solution for redirecting water around the house and protecting your foundation.
The Power of Water: Effects of Water on Your Property
If you live in an area prone to flooding during rain and your yard has ground slopes that tend to erode when soaked in water, adding a retaining wall will significantly improve your landscape. A retaining wall alone might not be enough to handle water drainage, but it undoubtedly makes the job much easier.
Here are some reasons why you should manage water on your property:
Flooding
The main effect water has on a property is flooding. The most obvious signs of poor water drainage are pools of water that form where they shouldn't. If you notice water puddles forming around your foundation or yard, it's time to design an efficient drainage plan to protect your property.
Erosion
With time, if water keeps on pouring downwards without being directed to the sewer, it creates erosion paths and starts displacing the soil around your house. A retaining wall is even more necessary if your property has less tress that could hold the ground in place.
Erosion can cause damage to your foundation, wooden structures, or pavers. It also prevents water from draining successfully and increases moisture levels in your yard and foundation.
Mould
Once you have excess moisture around the house, you can expect a broad range of issues. One of them is mould, and it will inevitably inflict a lot of damage if left uncontrolled. Mould can be hard to get rid of, so focusing on prevention is the best choice.
Building or Structural Deterioration
Repeated exposure to excess moisture and water infiltrating the soil around your home leads to extensive damage. Water that keeps pooling and sipping around your foundation creates wider and bigger cracks. These can lead to structural deterioration. While it's unlikely for such an issue to go unnoticed for long, it's crucial to realize the importance of a well-made drainage system.
The Costs of Water Damage
Building a retaining wall can cost up to a few thousand dollars. It might seem like a significant investment for a landscape element, but it does more than that. Retaining walls help prevent extensive and costly repairs.
The leading cause of property loss is water damage. The problem with water issues is that they can go undetected long enough to inflict significant levels of destruction. Excessive moisture and water accumulations are detrimental for almost any home structure, especially when paired with mould and other contaminants. Some of the other costs that may arise if your property is affected by water damage include:
Clean-up, removal of excess water and contaminants like mould, ventilation.
Structural and building repairs.
Replacing machinery, materials, systems, fixtures that were irreparably damaged.
Depending on the size of your property and the type of damage, the costs can easily pile up to tens of thousands of dollars. Additionally, previous water damage will impact the property value, your home insurance plan, and future renovations.
Diversion Methodology: How Retaining Walls Fit In
To control the risk of water damage to your foundation and other structures, it's crucial to have an efficient drainage system around the house. A retaining wall plays a big role if your property has slopes of soil around it, but it has to work with drainage pipes and other systems for a full-proof solution.
Retaining walls hold a soil slope and prevent it from collapsing when soaking with water. However, if the wall is poorly built and doesn't have drainage, the weight of the wet soil can weaken the wall or even make it collapse. This is why homeowners should only hire an experienced contractor and work with an engineer when building a retaining wall.
The Best Type of Sleeper Retaining Wall for Diverting Water
Retaining walls are not just decorative landscape elements, they must be structurally fit to support large wedges of soil and drain water properly. The best type of sleeper wall that combines both of these roles is a sheet pile retaining wall.
Sheet pile retaining walls are used on a property with loose or soft soil that typically attracts water pooling. These sleeper walls are usually constructed using steel or wood with cables anchored into the ground. Additionally, you might need to incorporate berms and swales or drainage pipes into your wall if the area around your house is prone to flooding.
Let Us Help You Build Your Walls!
The best way to determine what kind of wall you need is to hire a contractor with engineering know-how. The height, depth, and additional features of the wall will be determined after a thorough understanding of the site. The construction team will also investigate the course of flowing water across the property, the slopes that will need to be supported, how heavy the wedge of soil will be after rain, and what kind of drainage to use.
If you need to build a retaining wall in Melbourne or surrounding areas, be sure to contact TFR Construction for your project. Our team of experts has decades of extensive knowledge in earthworks, excavations, and retaining wall construction. Contact us today to get a free, reliable estimate and consult our specialists to determine what type of retaining wall you need.
* Image Source: Building Design & Construction Magazine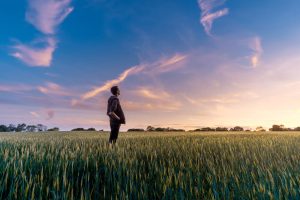 Selecting the proper parcel of land might be challenging but approaching the task with the correct knowledge makes it worthwhile.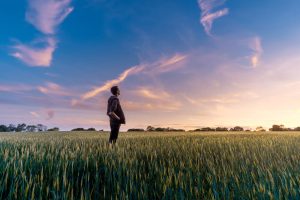 Selecting the proper parcel of land might be challenging but approaching the task with the correct knowledge makes it worthwhile.