5 Ways to Beautify Your Sleeper Retaining Walls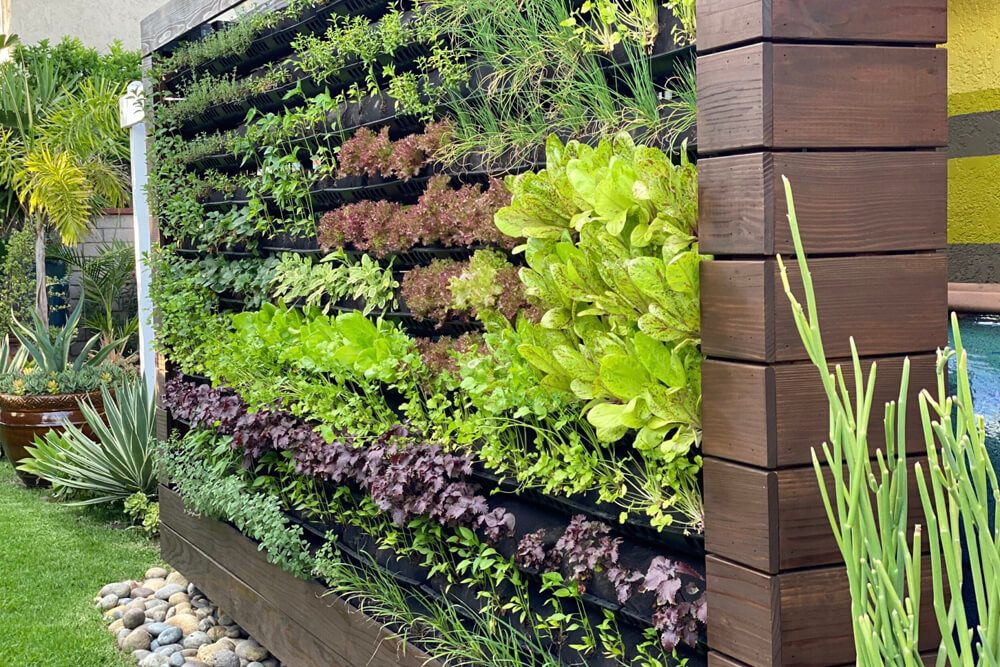 Homeowners in recent years have begun to gravitate more and more towards leisure activities that they can enjoy in the comfort of their homes. Many have invested more in renovations, landscaping, and new technologies for their homes and prefer to socialise and organise events at home.
If you are a homeowner, you probably know how wonderful it is to gather friends and family in your backyard or garden or spend your free time there enjoying some fresh air. In fact, this is the reason why so many homeowners have started renovation and landscaping projects in the past years, adding new life to their yards.
In this blog post, we examine how you can combine looks and function with the latest designs of retaining walls available today.
Beauty in Botany: Vertical Retaining Wall Garden
There's nothing else that decorates your yard better than plants. You can combine lush greenery with landscaping elements to make everything come together naturally. They also add shade, beauty, and fresh air to your outdoor area.
You can use your retaining wall to display pots of plants that can be integrated into the wall structure. Adding trellis to the wall and helping vines climb and hug the wall stones gives the area an elegant look. Climbing plants can have beautiful and fragrant flowers that add colour and charm to your outdoor space.
For more practical purposes and a more minimalistic look, you can plant herbs on the slope of soil behind the retaining wall or in pots that you place along the wall. Another unusual and unforgettable addition to your wall would be a living wall. You can fit frames onto the retaining wall and grow plants that will look like built-in living paves.
Light It Up! Adding Lights to Your Retaining Wall
A big part of the ambience of a space lies in how it's lit. Playing around with lighting and shade can add personality and depth to any room or outdoor area. Evenings and nights spent outdoors in your carefully curated yard or garden can be magical by adding the right lights.
A garden retaining wall can be a perfect frame for outdoor lights. Here are some examples:
Spotlights at the base
A more subtle option of illuminating a retaining wall and the area around it is to install lights at its base. They are usually oriented towards the wall itself, emphasizing its texture and patterns. The effect is eye-pleasing and dramatic, even more so if you plant bushes at the top of the wall. These lights, however, might not be the most practical if you want to illuminate a walkway next to the wall.
Recessed lighting in the wall
Most often, modern retaining walls can have recessed lights. They are built-in and add to the functionality of the wall, lighting up paths and the area around. These lights are modern-looking and fit various styles of walls, from smooth and stylish ones to more rugged ones. One disadvantage of recessed lights is that they stand out in daylight.
Post lights at the top
A more classic look, which invokes traditional design, post lights are really elegant and charming. They will look great both in daylight and when they are turned on at night. However, this type of lighting is the most vulnerable to damage, and you might have to replace the lights sooner.
Wall of Water: Water Fountains and Retaining Walls
Do you enjoy the sounds of flowing water? Do you want to provide a place for birds and insects to drink and bathe safely? Adding a water feature to your garden is a special touch for the outdoor space. You can integrate a water fountain within your retaining wall structure or build a cascade of water flowing on the wall stones.
Wood Panelling or Cladding
If your yard has a softer, more natural look, you can mask your retaining wall with wood panels or wooden cladding. Often, retaining walls are made of concrete and might not have a high decorative value. By using wood covers, you let the concrete handle the practical part without ruining the aesthetics of your outdoor space.
The wood cladding is firmly attached to the wall and comes in a vast range of textures, colours, and finishes. You can even use reclaimed wood or recycled wooden rails to cover your wall.
Paint and Murals
Art is everywhere. You can integrate art and visual expression in your living space and take it outdoors for the world to see. Retaining walls can be painted and even adorned with murals.
The most important part is to choose a type of paint fit for the material of the wall, to ensure your work of art will last. Even if you are not going for complex graphics, you can simply paint your wall to a different colour that will blend better with the rest of the space.
Before you paint a retaining wall, you will have to prep it and probably use a sealer or primer. Choosing the right moment to paint your wall is also important, as it has to dry fast enough to stay smooth.
Beautiful Walls and How You Can Have Them
Retaining walls are often part of landscaping for practical purposes: they support unnatural slopes of soil, provide drainage and prevent soil from eroding. However, if the wall was only built for practical reasons, you might feel that it lacks points in the aesthetic department. Or, perhaps, you want to change the look of your garden or yard.
Improving or changing the look of a retaining wall can be done simply with a few additions. You don't have to rebuild a wall when you can add lights, features, covers, or paint.
Working on a retaining wall project yourself may post unforeseen risks and challenges, especially if you're not a trained professional. That's why TFR Construction is here to help with all your construction needs! We primarily serve the Melbourne area and specialise in retaining walls and excavations. Out level of workmanship is unmatched and you're sure to be satisfied. Contact us today for a free quote!
* Image Source: Farm My City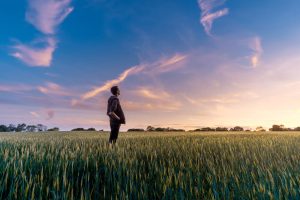 Selecting the proper parcel of land might be challenging but approaching the task with the correct knowledge makes it worthwhile.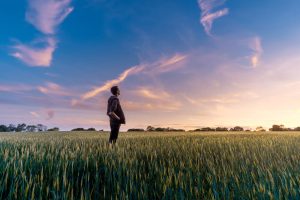 Selecting the proper parcel of land might be challenging but approaching the task with the correct knowledge makes it worthwhile.